When the FA Cup had a third-place play-off and its first penalty shootout | The Knowledge | Football
"Between 1970 and 1974, five matches were played by the losing semi-finalists for the honour of being officially third or fourth in the FA Cup," writes Neil Stacey. "The matches were scrapped in 1975. The players involved in these matches were apparently given 'a memento' by the FA, but I have no idea what that was, or what the clubs won for coming third. Please can you put the details on the website sometime, so we can find out what the full story is."
When it comes to universally unpopular football innovations, the FA Cup third-place play-off is up there with Greg Dyke's League 3 and Andy Townsend's Tactics Truck. Brought in to replace England v England Youth internationals as a Cup final warm-up, it took place five times between 1970 and 1974, and then never again. The results aren't even included on the FA's official website.
For the first two years, the play-off was held on the eve of the Cup final, at a separate London venue to Wembley – the idea being that punters at a loose end in the big smoke would go along, as they had done for the England friendlies. Despite serving as the undercard to two classic finals, the games failed to fire the public imagination – perhaps understandably, given that the teams' fans weren't actually in town.
The first play-off winners were Manchester United, who beat second division Watford 2-0 at Highbury the night before Chelsea took on Leeds. Bobby Charlton and George Best both featured, with Brian Kidd scoring both goals for United, who had failed to break down Don Revie's Leeds in 270 minutes of semi-final action, going down 1-0 in the second replay. A crowd of more than 15,000 turned out – not a roaring success, but something to work with.
The problems really set in the following year, when the FA decided to hold the match between Stoke and Everton at – you guessed it – Selhurst Park. The Potters won 3-2, but barely 5,000 fans made the long trip to south London. The Stoke Sentinel reported "entertainment worthy of a better response than a meagre crowd" as Stoke's all-time top scorer, John Ritchie, bagged the winner. Technically, this was the club's highest FA Cup finish until 2011, when they reached their first final.
With interest dwindling, the FA took a bold decision – moving the match to the following pre-season, some three months after the respective Cup final. The idea of the match serving as a warm-up match in the capital was also knocked on the head, so Stoke – who had won the League Cup in the interim, but lost to Arsenal for the second consecutive year in the FA Cup semi-finals – travelled to St Andrew's to face Birmingham City, newly promoted from Division Two.
The Blues became the only second-tier side to claim a third-placed finish, and earned victory in a novel way – winning the FA Cup's first penalty shootout. A total of 25,841 fans turned up for the game – vindicating the FA's decision to allow one side to host the match. Opinion was divided on the penalty shootout format – the Sunday Times called it a "coconut shy ritual" – and it would not be seen again in the FA Cup for another 20 years.
Having reached the Cup final in 1971 and 1972, Arsenal could be forgiven for a lack of interest after being humbled in the 1973 semi-final by the eventual shock winners, Sunderland. They hosted the play-off match, again held in August, but were beaten 3-1 by Wolves, with Derek Dougan scoring twice. Highbury's second play-off game drew 6,000 more fans than the first, but Arsenal were involved. The FA began to sense that this wouldn't catch on.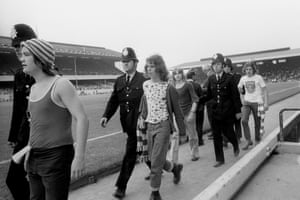 Having lost to Liverpool and Newcastle respectively, mid-table First Division sides Leicester and Burnley were the final play-off participants, with the game moved back to Cup final week – on a Thursday, five days after Liverpool won the trophy.
Leicester were unequivocal in their programme notes, saying "we make no secret of the fact that we would have preferred the game at the beginning of the next campaign, but unfortunately the FA insisted that the issue be settled this week." And settled it was, Burnley's Ray Hankin scoring the only goal in front of 4,432 hardy souls at Filbert Street as the format died the quietest of deaths.
As for the prize on offer, FA minutes before the first match suggested that "suitable mementoes be made available to the players and substitutes taking part", meaning that everyone got one, making winning the game somehow even less worthwhile.
What did they get? In short, a tankard – whether they won or lost. This auction site has one belonging to Manchester United goalkeeper Alex Stepney, and another owned by fellow play-off winner Terry Conroy of Stoke. The Liverpool Echo, meanwhile, claim that Everton, who lost to Conroy's Stoke in 1971, have one on display at Goodison Park – "perhaps fittingly, it has a dent in it".
We'll leave the last word to John Motson, catapulted to fame by Hereford's giantkilling of Newcastle in the 1972 FA Cup and now part of the fabric of the competition. Motty mentions the play-offs in his book, Motson's FA Cup Odyssey – "the perfect guide to everything you wanted to know about the competition. Much like the third-place play-offs in the World Cup, the matches were uniformly rubbish, with neither side in the slightest bit interested in prolonging the agony of failing to reach the final. The misguided innovation was scrapped in 1975 to universal approval."
FA Cup third-place play-off matches:
April 1970: Manchester United 2-0 Watford (Highbury, attendance 15,105)
May 1971: Stoke 3-2 Everton (Selhurst Park, att 5,031)
August 1972: Birmingham 0-0 Stoke [4-3 on pens] (St Andrew's, att 25,841)
August 1973: Arsenal 1-3 Wolves (Highbury, att 21,038)
May 1974: Leicester City 0-1 Burnley (Filbert Street, att 4,432)
Top-flight top scorers without a hat-trick
"I already know the answer to this, but wanted to test the knowledge of the readers/the researchers," said Dan Seppings in last week's live Knowledge. "Which player has scored the most top-flight goals in England without scoring a top-flight hat trick? Prizes for getting the answer right include immense self-satisfaction and a virtual slap on the back from me."
No one had the answer, so Dan kindly provides it here:
Mick Channon (167 goals), Tom Finney (164), Jack Bruton (130), Fred Tunstall (129), Arthur Lochhead (116), Ryan Giggs (114), David Armstrong (112), Dennis Stevens (110), Jackie Henderson (108), Arthur Bridgett (108), John Fashanu (106).
"The top two being a surprise, admittedly. Particularly as both players scored famous hat-tricks in other competitions."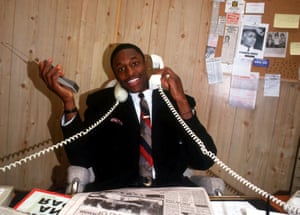 The triple half-century
"Barcelona's MSN have 56, 46 and 48 international goals – has any lineup in history had three players with 50 international goals to their name?" wonders Ben Janeson.
"The short answer is no," emails Chris Goodall. "This is easy to check as there have only been 49 members of the international 50 Goal Club, the majority of whom played for the likes of Thailand and Iraq. If we allow future members of the 50 Goal Club to count, then we have a winner: Ferenc Puskas, Sandor Kocsis and Lajos Tichy all played together for Budapest Honved in the mid-50s, though Puskas had long since defected to Real Madrid and Spain by the time Tichy made it to his half-century.
"Then there's the strange Inter squad of 2000-01, where three players who subsequently scored 50 international goals were kept out of the first team by two players who didn't. Early in the season Marco Tardelli replaced Marcelo Lippi as manager and installed Alvaro Recoba as Christian Vieri's strike partner. Hakan Sukur (51 goals for Turkey) was dropped to the bench, Robbie Keane (68 goals for the Republic of Ireland) was loaned out to Leeds, and Ronaldo (62 goals for Brazil) never made it out of the treatment room."
Knowledge archive
"Has a player in a top league ever been injured by a linesman's flag?" asked Chris Brooks in 2010. "How about a fourth official's board? A whistle?"
Simon Garland stepped up with this story: "My story involves a player injuring a linesman but I'll tell it anyway. Last season at Tranmere Rovers Michael Ricketts was warming up on the touchline when he collided with the linesman. Both were moving sideways at speed and neither had spotted the other. Ricketts was barely bothered, but the official was knocked out cold, such that Les Parry ran up the pitch to stop the guy swallowing his tongue."
• For thousands more questions and answers take a trip through the Knowledge archive.
Can you help?
"Which musician or band have played in the most different football grounds?" asks Michael Butler.
"Ever since I can remember, football clubs have exchanged pennants before games," emails Mikolaj Kensbok in Warsaw. "This seems to mainly happen in European competitions and internationals. I imagine that this is a longstanding tradition, so surely some clubs have amassed hundreds, if not thousands of these from all corners of the globe. I've been a regular reader of the column for only a year, but I've never seen the pennants mentioned. My questions are: when was this custom brought in and popularised? What happens to the pennants and where do clubs keep them? Also, surely there must a few humorous stories involving these; I'd be interested to read a few, and I'm sure your readers can help."
"Barcelona and Atlético Madrid met last week, and the two played a memorable one in 1996-97 edition of the Copa del Rey," recalls Aron Hegyi. "An Atleti player, a certain Milinko Pantic, scored four goals against the great Barça at Camp Nou. Have any other players scored more against Barcelona in their home ground?"
A quirk alluded to in this Jacob Steinberg piece caught the eye of Justin Horton, namely that last season marked the first since 1986 that West Ham ended a top-flight season with a positive goal difference. "Can any readers come up with longer negative-goal-difference sequences than the Irons have accomplished?" he asks.
Send your questions and answers to [email protected] or tweet @TheKnowledge_GU.